Summer is here and while you no doubt show your pet 100% love and appreciation all of the time, why not go the extra mile this year and spoil your pet (and yourself) on one of the latest genius pet products. From safety and security to creature comforts, these gadgets, apps, and pet gear items will make you wonder how you and your pet have lived without them.
Slobbr App 
You like to get out and about and play with your pet and explore new territory, but did you know there's an app for that? The Slobber app helps you sniff out dog-friendly territory in your neighborhood or on the go when you're traveling.  The app also tells you when other pups are playing around nearby and they give tips and advice. Get the app; find out where all of the cool dogs are hanging out; follow on Instagram and share pictures of your pup in action.
In case you're not ready to "fetch the app", keep in mind that every time you check in with your app, Slobbr donates a half-cup of kibble to a pre-selected rescue or shelter. Drool.
Petcube Technologies
Top-rated Petcube literally does it all. There are multiple Petcube products that give you peace of mind and that can feed, monitor, and play with your pet when you can't be there.
Petcube Camera is the "original, best-selling pet cam". Just link via your phone app to check in on your pet, take photos and videos on demand, two-way talk to your pet, play with your pets with a certified safe built-in laser toy, get alerts of major events in your home, and more.
Petcube Play is the more compact, next generation camera with added features like night vision.
Petcube Bites takes the camera to the next level with a built-in treat dispenser that enables you to feed, train, or treat your pet while you're on the go.
These products are so clever that even Hermione Granger (Emma Watson) couldn't resist. Watson is quoted on the Petcube webpage as saying, "This is life changing." We're pretty sure Crookshanks agrees, too.
Chillz Cooling Pad
Sometimes simple is best. With warmer weather coming, the Chillz Cooling Pad is all you need. Use this portable mat indoors or outdoors or in your pet's bed for a quick respite from summer's intense heat.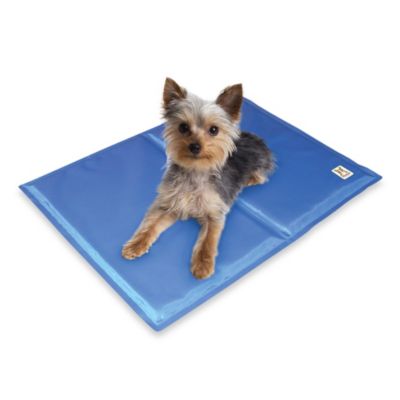 HALO MINI LED Dog Collar
When summer gets hot, it's nicer to walk your dog in the evening after the sun goes down, but walking in the dark can be dangerous. The HALO MINI LED Dog Collar is a lightweight and highly visible 360-degree reflective collar that makes your dog super visible.
Litter Robot
Every cat owner loves their cat but hates cleaning the litter box. While it's not cheap, the automatic, self-cleaning Litter Robot is the real deal and is everything you've been dreaming of all of these years. Dirty litter is sifted from clean litter. All you have to do is change the pan when the robot tells you it's full.
Kyon Sense
Ever wonder what your pet is feeling? With Kyon Sense, wonder no more. This techy collar (and app) available for preorder uses unique algorithms that interpret what your pet's needs and feelings are.
360-Degree Pet Shower Kit
Though lower-tech than some products, the 360-Degree Pet Shower Kit qualifies as genius. The simple washing system enables you to thoroughly bathe a dog of any size. Multiple pressure settings makes for maximum comfort, which means rinsing away summer sweat doesn't have to be a pain.
New pet products aren't the only genius way to celebrate Pet Appreciation Week. Feeding your pet all-natural treats like those made by Old Mother Hubbard is another way to show your pet your appreciation 365 days a year.